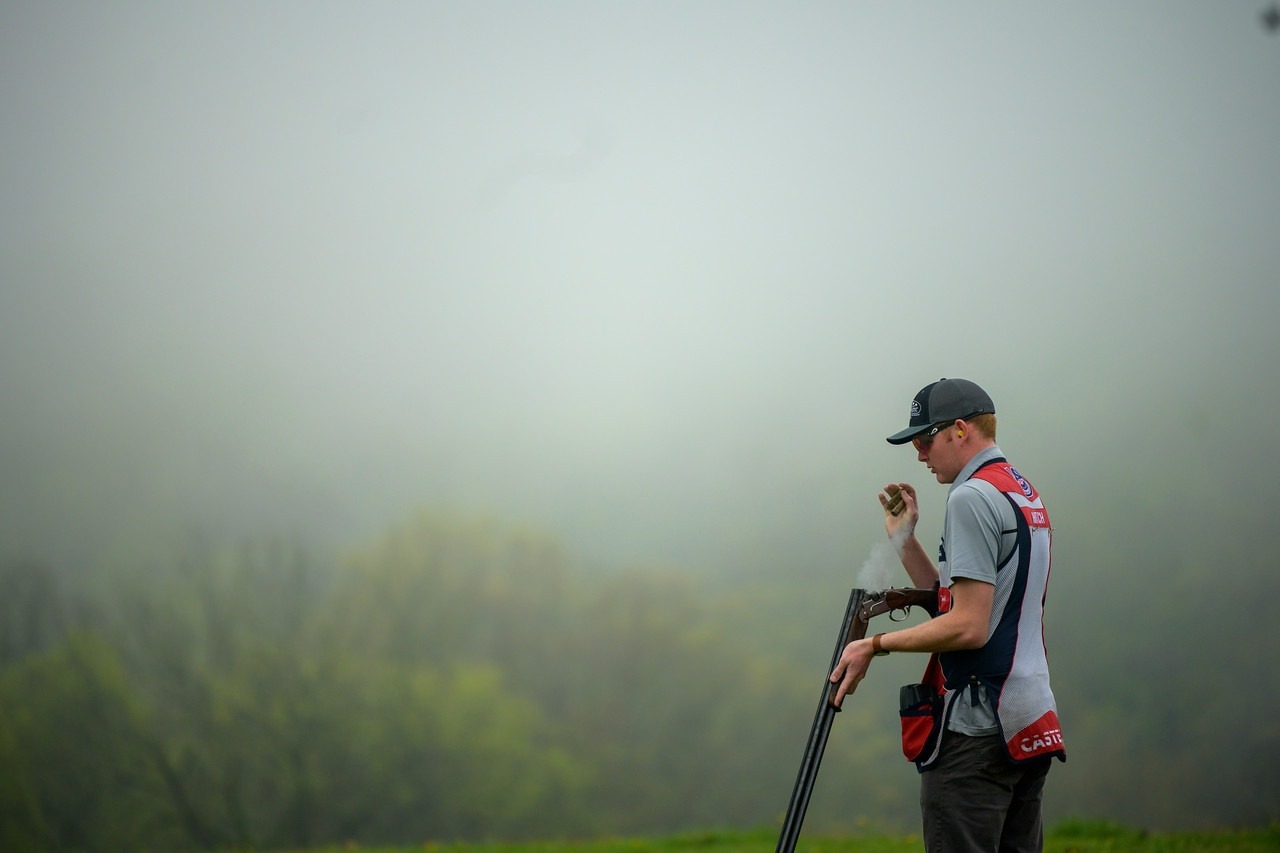 YOUR SHOOT, SIMPLIFIED
SCORE CHASER FOR SHOOTERS
SCORE CHASER FOR SHOOTERS
READY, SET, SHOOT
Score Chaser is the best way for Sporting Clays competitors to preview upcoming tournaments as well as register and participate in each shoot.
THE DEFINITIVE TOOL FOR COMPETITIVE SHOOTERS
Sporting Clays is the fastest-growing shotgun sport in America
—
Score Chaser makes it easy to stay on top of your tournaments and focus on your shooting instead of your schedule. Meet Score Chaser and learn about user accounts by watching these DEMO VIDEOS FOR SHOOTERS.
KEY FEATURES
Convenient Online Tournament Registration
No-fuss Squad Request System
Track Your Scores and See Upcoming Tournaments
Built to Perform on Phones, Tablets and Computers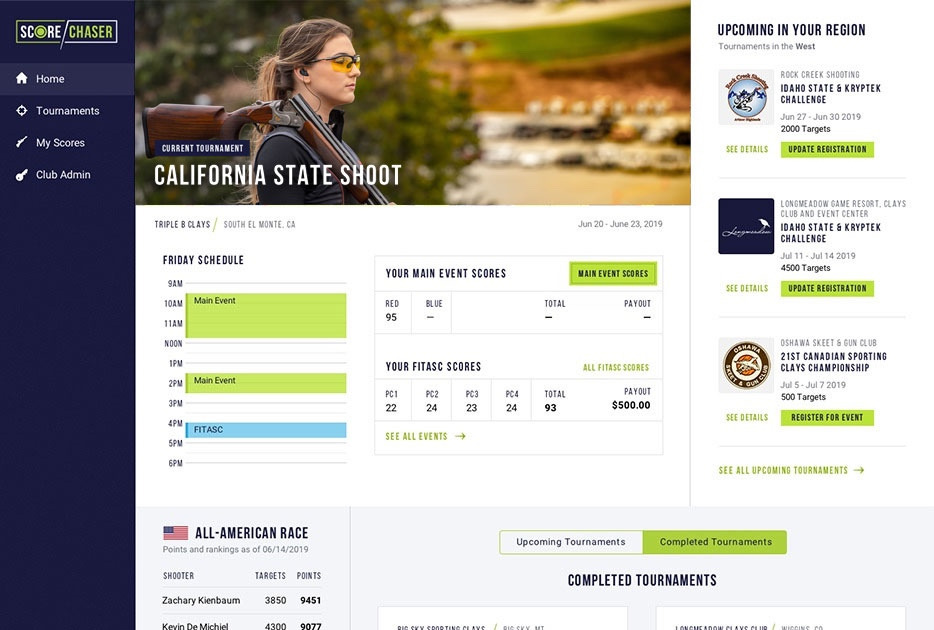 During a current tournament, you'll see your schedule and get notifications when your shoots or awards are coming up.
Get a look at sporting clays tournaments in your region and around the world. Follow the scores, register, and stay on top of the sport.
Track your own payout and scores for today's tournament and all your past efforts.
SCORE CHASER FOR CLUBS
TOURNAMENTS, SIMPLIFIED
Unlock easier sporting clays tournament management. Score Chaser is the easiest, most powerful and most dependable software for tournament registration, making scoring, payouts, and finance for tournaments a breeze. Score Chaser scales perfectly whether you're managing a small club or the sport's largest events.

Arm your club with an efficient, modern solution to tournament management. Work how you want
—
online or offline, on phone or desktop. Enjoy reliable tools to register, squad, enter scores, and notify shooters.
Time Saving Benefits
Offers Online Pre-registration
Great Tools for Managing Squad Requests
Supports Multiple Staff for Tournaments
Intuitive Tournament and Event Setup
Text Messaging to Tournament Participants
Works Online and Offline, on Phone and Desktop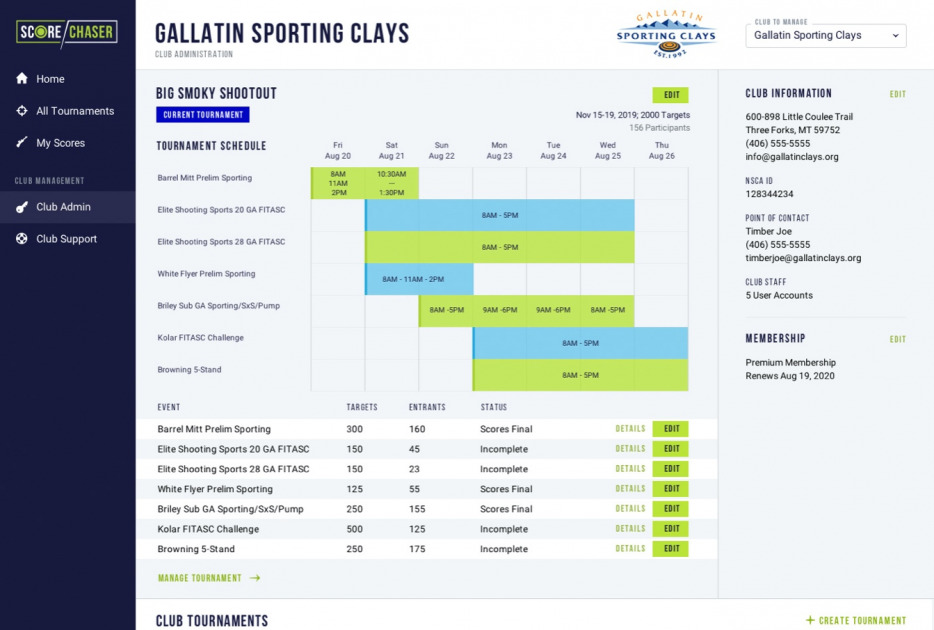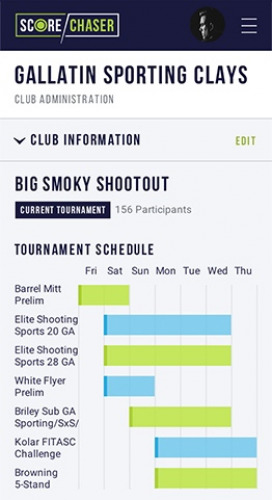 Whether you're on your phone or at your computer, your club administration tools include a clear look at the current tournament's schedule and access to past and future tournaments hosted by your club.
AT A GLANCE
SCORE CHASER MEMBERSHIP
SCORE CHASER GUESTS
Browse Upcoming Tournaments
Online Tournament Registration
View Tournament Results
BASIC MEMBER
Browse Upcoming Tournaments
Online Tournament Registration
View Tournament Results
Monitor All-American Points Race
Update Your Tournament Registration
Save Your Info for Faster Registration
PRO MEMBER
$12/month for One Year
All Basic Membership Features
Interactive Tournament Explorer
Get In-tournament Text Notifications for Shoot Offs and Rotation Reminders
Personal Registration Concierge for up to Eight Tournaments Annually
Personal Tournament History and Registration Manager